If you want to find a book about gambling, you'll have a variety to choose from. What's interesting is that many of them are variations of the same book or different editions. It's not easy to stay informed about what's interesting and relevant as time goes by. For that reason, we assembled a list of books you should check out.
No matter if you're looking for a beginner's guide or a source of exquisite gambling knowledge, we assure you there's something for your taste. Also, if you want a light read about gambling, a book that doesn't delve deep into strategies or betting but talks about some characters and their life stories, you're at the right place.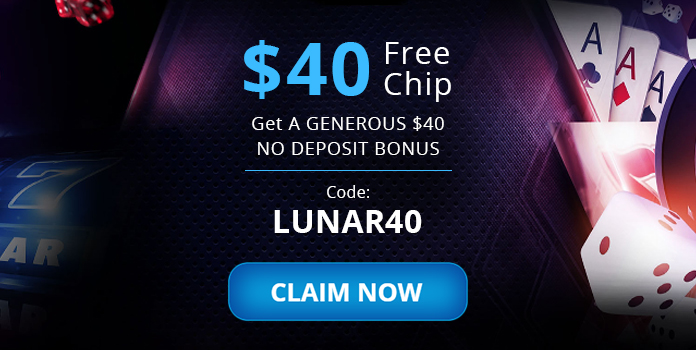 Dice Angel
| | |
| --- | --- |
| Writer | Brian Rouff |
| Publisher | Hardway Press |
| Publication Date | January 2002 |
If you are searching for a book to read while you're laying down on a beach, you have found it. The book revolves around a man whose name is James Delaney, Jr., who's a bar owner in Las Vegas. At one point, unfortunate events start occurring. The story begins with a telephone ringing and police informing Jimmy that someone has broken into his bar. They tell him that his fifteen video poker machines have been robbed and that someone has taken more than $12,000.
Not only did he lose a lot of money, but now, he has to find a way to pay taxes; in case he doesn't, the IRS will confiscate his bar. He is unsure what to do, but then, he meets the "Dice Angel," who assures him that he will help him win at craps.
The writer's description of Las Vegas is realistic, his characters are convincing, and dialogues are hilarious. He has vividly described different aspects of Vegas to readers. The writer of the book Poker Nation, Andy Bellin, has commented on the book saying that it is intriguing, exciting, and that it makes adrenaline rush through your body.
The story is appealing and has unforeseen plot twists. It's a book which can be read quickly, and once you reach the last page, you will be sad it's over. After reading, you might get an urge to play a couple of rounds of craps.
American Casino Guide 2018 Edition
| | |
| --- | --- |
| Writer | Steve Bourie |
| Publisher | Casino Vacations Press, Inc. |
| Publication Date | November 2017 |
This gem is the best-selling book about gambling on Amazon, and it has four stars out of five. If you wonder why — it's because you will get a chance to earn money if you use the content of the book wisely.
Each year, there is a new edition of this casino guide, and you can be sure that it contains all the important information. The book is precisely what you think it is — a guide with all the information that you'll need when you visit a casino. Apart from this book, there are others that can give you information on gambling as well.
The good thing about this guide is that it offers insights into 750 casinos in 41 states; also, it incorporates buffet and accommodation prices, and lists games a particular casino offers to players. On top of all of that, it contains tips, maps, and payback percentages of slot machines for every casino in 41 states.
Take it as a casino resorts guide. There is one major reason why people buy this book so much, and that are coupons. Frequent casinosgoers have only nice things to say about the book, and they'd recommend it if you plan to visit some casinos yourself. There are more than 200 coupons, and their estimated value is over $1,000.
If you've chosen to play casino games from your home, this guide is not suitable for you. Instead of buying this book, save that money for your favorite games at online casinos.
Gambling 102: The Best Strategies for All Casino Games
| | |
| --- | --- |
| Writer | Michael Shackleford |
| Publisher | Huntington Press |
| Publication Date | May 2005 |
As you can guess from the name of the book, this one is not dedicated to newbies but to players who know a bit about gambling. Namely, the book doesn't elaborate on the rules of casino games — it is implied that you already know the basic rules and that you've played a certain number of games. Simply put, you should know how the games are played.
If you're looking for a book which will teach you how to play better; this is the one. It consists of 19 chapters that are neatly arranged and gives details about the house edge of every game and strategies you can apply with the goal of increasing your chances of winning.
If you've ever googled any strategies, you should recognize the name Michael Shackleford. You may know him under the name of Wizard of Odds, who is perhaps the most reputable gambling authority on the internet. Shackleford is a professional analyst of statistics and mathematics, and his advice is based on the analyses that he performed throughout the years.
The book's main purpose is to educate and guide the player; there are only essential pieces of information, so it's simple to understand and read.
The Professor, the Banker, and the Suicide King: Inside the Richest Poker Game of All Time
| | |
| --- | --- |
| Writer | Michael Craig |
| Publisher | Grand Central Publishing |
| Publication Date | June 2006 |
This title may be the most unusual one on our list, and the book itself is amazing. Craig has set his story in the world of high-stakes gambling. The book is about Andy Beal, a billionaire banker who sets out to take down the "Corporation" — a group of skilled poker players.
The writer has incorporated many details, and you can take a sneak peek into the world of high-rollers and their strategies. The plot of the book is intermingled with actual descriptions of poker, which makes it a good reading material both for people who love playing poker and those who don't know anything about it. But we are sure that gamblers will find this one attractive.
One reviewer has said that poker fans simply must read this book. He encourages people to read this book because it offers an inside look into the biggest game of all times; if you want to see that for yourself, by all means, check it out.
Roll the Bones: The History of Gambling (Casino Edition)
| | |
| --- | --- |
| Writer | David G. Schwartz |
| Publisher | Winchester Books |
| Publication Date | January 2013 |
David Schwartz endeavored to document the entire history of gambling, and he has done an amazing job with all the details that he provided. He elaborated on what gambling looked like before, how it has developed over the years, and the variations that can be played these days.
One reviewer on Amazon has said that the book guides readers through the entire history of gambling and indicates a relation between the present and the past. This book edition is updated; now, it includes information on the first casino ever, first casinos in Europe, the United States, and Asia, and even covers the development of online casinos.
This is a good choice for those of you who are looking to find out how gambling functions at its core. It is also beneficial to average gamblers because it's quite informative and captivating.
Bringing Down the House: The Inside Story of Six M.I.T. Students Who Took Vegas for Millions
| | |
| --- | --- |
| Writer | Ben Mezrich |
| Publisher | Atria Books |
| Publication Date | September 2002 |
This book was so well-received that it inspired a movie adaptation. The adaptation is called 21, and it was released in 2008. If you didn't have the opportunity to read the book, we can tell you that it revolves around six M.I.T students who have founded a blackjack club. The group is led and managed by Micky Rosa, the main character. They practice card counting and eventually win an enormous amount of money in famous casinos.
You'll have a fun time reading it, and if you think it contains details about the card counting system, you are mistaken. Some reviewers said it was so compelling that it felt like reading thriller fiction. On the other hand, a number of reviewers criticized it and said that it could not be perceived as non-fiction. Moreover, it is based on real-life events, but many dramatic situations in the book have been made up.
The book is a patchwork of complex characters and made-up events, which are so masterfully written that they seem realistic, yet they did not happen. Nonetheless, within its amusing 257 pages, even though there is a lot of exaggeration, readers can taste the dynamic world of elegance, card counting, and wealth.
The Man With the $100,000 Breasts: And Other Gambling Stories
| | |
| --- | --- |
| Writer | Michael Konik |
| Publisher | Huntington Press |
| Publication Date | January 1999 |
We want to praise this book for its readability and an element of surprise. It provides a set of amusing stories which are too silly to be true.
Brian Zembic is a high-stakes gambler and a daredevil when it comes to betting. Namely, in 1996, he was faced with an unusual bet; his friend asked him how much cash would be sufficient to persuade him to get breast implants. His friend wasn't joking; he dared Zembic to undergo breast surgery and keep the implants for an entire year for $100,000.
To everyone's surprise, Zembic won the bet, but that was not all; he grew to like his new breasts, and he didn't remove them until 2016.
This is a book which you can run through, not because it's a short one but because it consists of interesting stories which you won't be able to stop reading. Michael Konik wrote about blackjack, sports betting, craps, greyhound racing, etc. Note that this material is not for everybody, but you can figure that out by reading the title alone.
Blackjack Basic Strategy Chart: 4/6/8 Decks, Dealer Hits Soft 17
| | |
| --- | --- |
| Writer | Kenneth R. Smith |
| Publisher | Bayview Strategies LLC |
| Publication Date | October 2008 |
This book is not really about gambling in general, but we want to point out the usefulness of this resource.
Newbie players can use the chart found in this book. It's thought of as a pocket-sized blackjack basic strategy guide for eight, six, or four-deck games where the dealer hits on a soft 17.
On Amazon, this strategy chart is one of the bestselling books for blackjack players. It has 4,6 out of 5 stars. It's the most useful before you go to a casino and also when you need to take a quick look to check something. The chart is color-coded, so it's easy to navigate through it.
Video Poker for the Intelligent Beginner
| | |
| --- | --- |
| Writer | Bob Dancer |
| Publisher | Huntington Press |
| Publication Date | June 2009 |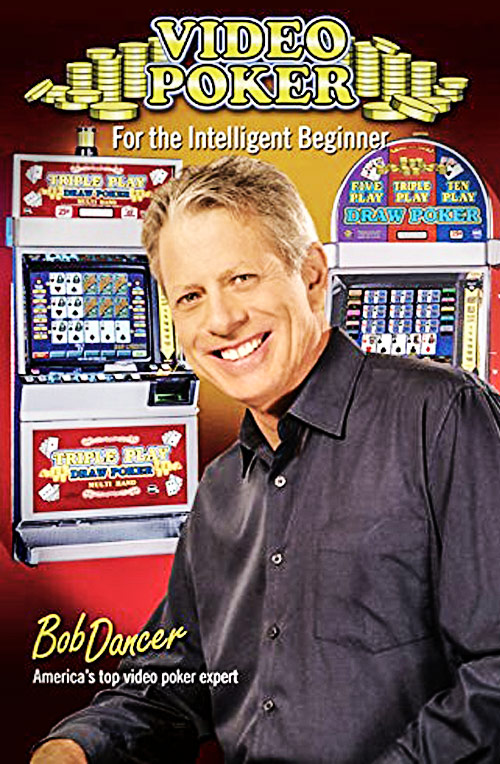 There are two types of gamblers, reckless and thoughtless gamblers and intelligent ones. If you are looking for a good read, you probably fall under the second category. This book is simply a classic.
Bob Dancer is somewhat of a legend; he's the best video poker player there is. He runs his own website where he updates information on a regular basis. Dancer has written three additional books about gambling — Million Dollar Video Poker, Sex, Lies and Video Poker, More Sex, Lies, and Video Poker.
Nowadays, he's writing articles for Gambling With An Edge on a weekly basis. That's not all he does; he hosts a radio show with Richard Munchkin, who is his co-host. They converse with fellow gamblers, answer listeners' emails, and talk about events in the realm of gambling.
The title of this book implies that players who want to learn strategies should buy this book and read it. The book also offers information on what machine to choose and mathematics behind video poker. But if you're looking for a book which has advanced strategies described, this isn't the one.
Be sure to check his software program Video Poker for Winner, which is useful for a number of things. That is to say, you can use it as a tutorial, to devise strategies, play it as a game, observe unusual hand combinations, calculate bank requirements, discover slot paybacks, etc.
There's a long list of Bob Dancer's credentials, but to cut a long story short, we assure you — he's a reliable source for players who want to play video poker seriously. If you're up for reading more, find his well-known book Million Dollar Video Poker, which covers six years of his experience. The book includes a period between 2000 and 2001 when he obtained a million dollars by playing video poker.
Beat the Dealer: A Winning Strategy for the Game of Twenty-One
| | |
| --- | --- |
| Writer | Edward O. Thorp |
| Publisher | Random House, Inc. |
| Publication Date | April 1966 |
This one is said to be a classic. Beat the dealer is as enchanting nowadays as it was in the past. The writer of this book, Edward O. Thorp, is perceived as the father of card counting. He has a PhD in math from the University of California, he worked at the M.I.T, taught math at New Mexico State University.
Thorp was the first one to demonstrate that card counting could be used to decrease the house advantage in blackjack. When the book was published, it was a hit, and today, there are more than a million copies.
His book is backed-up by algorithms and equations, which makes it almost completely scientific. As a matter of fact, he thought of his book about blackjack strategy as academic research. Later, his work started an avalanche of research and texts about betting strategies.
More than 50 years later, this masterpiece is still quite informative. However, the games themselves have altered a lot since 1966, so today, it's hard to beat the system. Nonetheless, his book is for those who are interested in finding out about card counting.
Final Word
These are the books about gambling we think are worth reading. We tried to find a variety of different books due to readers' different preferences, so we guarantee you will be able to find at least one that will tickle your imagination and help you be better at gambling.